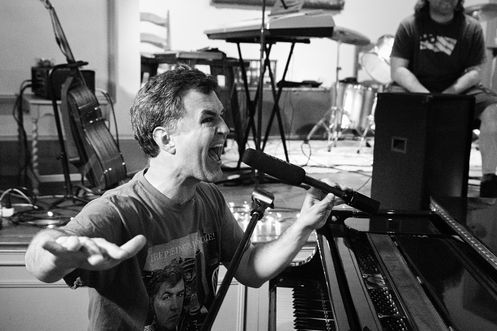 Motern Ganza on New Year's Day 2022!
Saturday, 1/1/22
Show starts at 7pm
Doors at 6pm
Show ends at 11pm
The show will take place in a small conference room in a hotel near Danvers, MA.  (The exact location will be emailed to you after you purchase your ticket.)
Matt Farley and Chris "Pete" Peterson are currently scheduled to perform for most of the 4-hour show.  There will be some breaks for socializing.  There will be complimentary bottles of water.  There are a few restaurants located close to the hotel.
There are only 40 seats in this exclusive, intimate venue.  Hurry and purchase a ticket before it sells out!
Dressing up is encouraged!  The performers plan to wear suits and ties
EXTRAVAGANZA 2022
After the huge success of Extravaganza 2021 on the New Hampshire seacoast, the plan is to do it again in that area in 2022.  Look for more details in January, 2022.