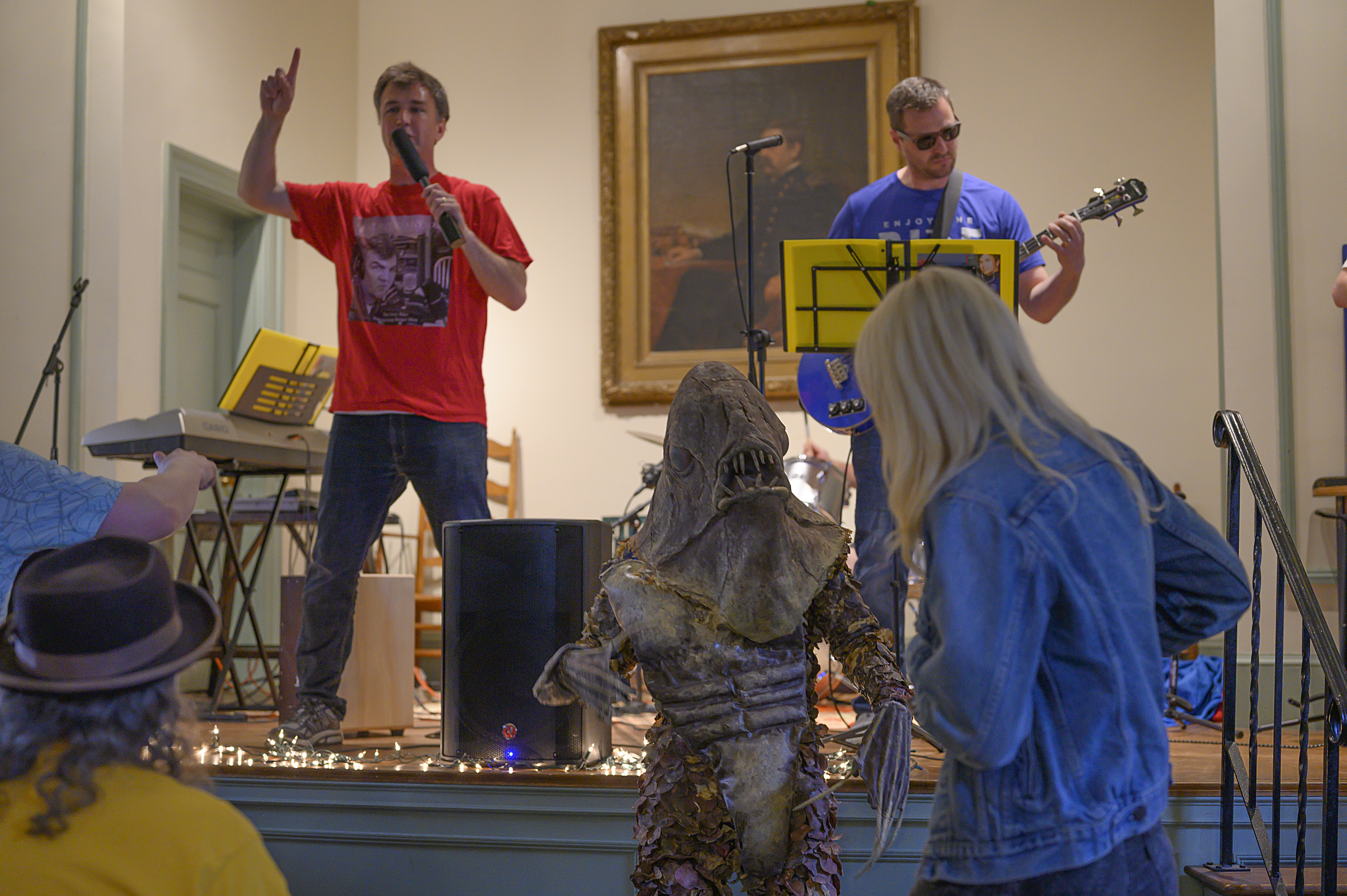 Matt Farley is performing in Florida and Upstate New York!  Click for Details!
MULTIPLE MOVIE SCREENINGS AROUND BOSTON IN NOVEMBER & DECEMBER!  CLICK FOR DETAILS!
Click here for the Motern Media Song Title Search Engine
Motern Media | PO Box 271 | Danvers, MA 01923 | (603) 644-0048
Motern Media is the home for the creative projects of Matt Farley, including collaborations with Charlie Roxburgh, Tom Scalzo, Chris Peterson, Doug Brennan and more!
Farley is the best and most prolific songwriter of all time.  He has released more than 24,000 songs, using 80+ pseudonyms, including The Toilet Bowl Cleaners, The Very Nice Interesting Singer Man, Papa Razzi and The Photogs, and The Hungry Food Band.
His movies with Charlie Roxburgh include cult-favorites like Don't Let the Riverbeast Get You! and Heard She Got Married.
Click here for THE MOTERN METHOD, Matt's book about creativity!
Matt Farley performing on The Tonight Show Starring Jimmy Fallon!
A performance from the 2021 MOTERN EXTRAVAGANZA:
A performance from the 2017 MOTERN EXTRAVAGANZA:
The trailer for Slingshot Cops (2016):